Title: Wanted
Author: Emlyn Rees
Genre: Fiction/Suspense/All Ages
Publish Date: 6/17/2014
~ Book Synopsis ~
Hunted by 9 international Intelligence Agencies for a terrorist atrocity he did not commit, hostage negotiator Danny Shanklin is now the world's most WANT ED man, with a reward of $10,000,000 being offered for his capture dead or alive.
Trapped in a deadly race against the clock, as well as protecting his family, Danny's got to track down the terrorists
who framed him. And stop them before they get their hands on 6 lethal smallpox formulations, any one of which could trigger a global pandemic, which would leave only 1 in 3 people alive.With just a 7 foot Ukrainian mercenary and a ruthless female assassin hell-bent on avenging her father's death to help him, Danny soon finds himself being forced into becoming both predator and prey as he desperately tries to win the fight of his life.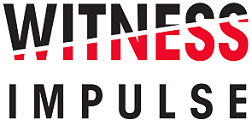 Purchase Links
About the Author

EMLYN REES published his second a year later, and then co-wrote seven comedies with Josie Lloyd, including the Sunday Times bestseller Come Together. He is the commissioning editor of
British and American paperback crime fiction imprint, Exhibit A, and lives on, near and around Brighton beach. You can find out lots more about Emlyn at emlynrees.com, talk tunes with him at thisismyjam.com and natter on Twitter @EmlynReesWriter.
"I loved it! Action packed sit on the edge of your seat page after page! Your heart will race right along with Danny's. Twist after twist!" I wrote that for the first review of Hunted and now with Wanted I feel the same way. Danny is back and still on the run. Rees has a way of keeping the action high paced and page turning till the end.
Danny is after the men who framed him, but these terrorist have a much bigger plan. I felt like I was in an action movie as I read page after page. I love the new characters brought in as well as a look at the characters from the previous book. Very well written!
I can't help but quote the first review again, but it is so fitting. I just can't get enough of Rees' work! "Action, betrayal, friendship, loyalty, and love, this book will put you through the emotional roller coaster and leave you sitting on the edge of your seat with every page turn! It's nail biting action! Jason Bourne/ Mission Impossible but better all wrapped up for you in Hunted by Emlyn Rees!"
5 individual promo codes for a free download
of the book for an entire tour. Winner must have access to
Bluefire Reader and have an Adobe account to receive free download.