Title: Blood Curse (Branded Trilogy #2)
Author: Kat Flannery
Genre: Historical Paranormal w/Romance 16+
Publication Date: October 1, 2014
Synopsis
"Upon mine death for the blood ye have shed, Every daughter born to ye shall die before it draws breath, to which ye will know pain and worse, I cast unto ye mine blood curse." ~ Vadoma
Four years after the Blood Curse, Pril of the Peddlers vows to protect her child against the evil men who hunt her. With her clan unaware of the branded girl among them, Pril has to keep the identity of her daughter a secret. When her child is kidnapped, she is forced to ask Merchant runner, Kade Walker, for his help.
Kade Walker needs to find the gypsy child. Blackmailed and pushed beyond his own moral code, he is determined to do whatever it takes. When he comes across the
Peddler clan, he is sure the girl is there, however all hope is lost when the gypsies capture him. Time is running out—until Pril makes him an offer he cannot refuse.
Amidst greed, lust, revenge and love, Pril will need to trust Kade. But as the evil nears and doubt creeps in, will she discover that the enemy has been standing next to her all along?
REVIEW:
What an interesting story. I was so surprised by this book! I really loved it. I think that Kade was the most interesting character for me. That is almost crazy to say with Pril and everything that is going on with and around her. I love the conflict with Kade's character. It really gave so much more to this story. I also love the gypsy tale. It was new for me and I love the twist and turns it brought to this book. What a fun story to read. A page turner with lost of angst and drama. Add in the twist of the romance and you have a book that is near impossible to put down. This book was a great change of pace for me and I am so excited I got the chance to read this story. Flannery is an amazing author with a beautiful writing style.
RATING: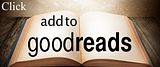 Purchase Links
About the Author
Kat Flannery's love of history shows in her novels. She is an avid reader of historical, suspense, paranormal, and romance. When not researching for her next book, Kat can be found running her three sons to hockey and lacrosse. A member of many writing groups, Kat enjoys promoting other authors on her blog. She's been published in numerous periodicals. Her debut novel CHASING CLOVERS has been on Amazon's Bestsellers list many times and was #62 over all their titles. LAKOTA HONOR (book 1 in Branded Trilogy)
and HAZ ARDOUS UNIONS are Kat's other two books and both have made bestseller lists. T he second book in the Branded Trilogy BLOOD CURSE will be released fall of 2014.
Giveaway