Gilded Lily (Gilded Flower #1)
After catching her fiancé Jack in bed with her sister the day before her wedding, New York socialite Lily Baron escapes to Rio, her honeymoon destination—alone. There, Marcelo, the dark and sexy hotel masseur, releases a heated passion Lily had never experienced with Jack. When Lily meets handsome and powerful Brazillionaire Gustavo de Lima, she can hardly resist him. There's just one problem. He's married. In this uber-sensual city, will Lily's reluctance to be with a married man, in light of her own fiancé's betrayal, give way to her burning desire for Gustavo?
This was such a short read for me. I flew through it. I love Lily's character and I really felt for her when she caught her man cheating on her. And with her sister!!!! She gets a great trip though! I love that she comes into her own on this trip. This is a beautiful setting for a book and one that leads her to a spicy vacation. I love the chemistry between her and Gustavo but, I really do hate that he is married. I am so excited to start the next book and see what happens with her and Gustavo! A quick read and one that is perfectly sensual and steamy. This is a book that most will love to read.
Calla Lily (Gilded Flower #2)
Having experienced a profound personal and sexual awakening during her solo honeymoon to Brazil, New York socialite Lily Baron rushes back to New York upon hearing the news that her father has fallen ill. Now, Lily must take the helm of the Baron Media empire and fend off a high-stakes hostile takeover attempt. With the fate of the company hanging in the balance, will Lily be able to resist the advances of the luring, unwanted suitor in the boardroom as well as the bedroom? Things get steamy in this highly anticipated sequel to Gilded Lily.
Good bye Gustavo and hello Alejandro! I love the chemistry between Lily and Gustavo but I am not sure Gustavo is the man Lily needs here. I loved this part of the story. Better than the last. Lily is home and her and her sister work it out. I am super excited about this. The two of them plus Vi, the best friend, makes for some very interesting reading! I must say Alejandro is my new man and I am routing for him to win Lily's heart. I need to get on to the next installment because I want to know which man will be Lily's HEA! Such a great story and each part gets better as you go. Written to pull you in and not let you go. I am hooked and in need of the next part now! Great little series!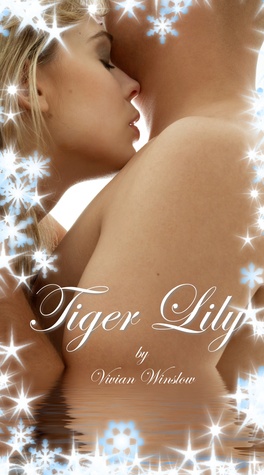 Tiger Lily (Gilded Flower #3)
Weary from battling a hostile takeover attempt of her family's company, Lily seeks a distraction in Todd, an erstwhile bartender with a large trust fund and magical tongue. Meanwhile, a connection seems to be developing between Lily and Alejandro, a wealthy and gorgeous Cuban-American, whose brother, Rodrigo, is dating Lily's twin sister, Dahlia. When Alejandro unexpectedly rebuffs Lily one night, she is deeply dismayed. But, after seeing Alejandro's picture with a gorgeous Latina model in the gossip pages, Lily thinks it wasn't just a misunderstanding. When the sisters and brothers reunite in Aspen for a ski weekend, will Lily's heart remain frozen or will the fire between her and Alejandro rekindle and melt away the ice?
Finally! I love me some Alejandro! I was so routing for him! Then there is Todd and lets not forget Gustavo. So Lily says no to Gustavo and I am happy about that! Todd is great but at the same time is a character that I say didn't even need to exist! Okay, so yes maybe he does but, I really love Alejandro and well that's it really! I really liked this installment. I feel like I need more time with Lily and Alejandro. I want to make sure she stays and has her HEA! She has had so much happen in such a short time and with so many men! I just want to know for sure that Alejandro is the one! I just wanted this story to keep going! Loved this series and I am hoping for maybe a little more!
Vivian Winslow was born and raised in Southern California. Before becoming a writer, she made a career out of moving around the world every couple of years thanks to her husband's job. She currently lives in New York City with her husband and two elementary school age children, and is grateful to finally have a place to call home for more than two years. New York is the perfect city to indulge her love of shopping, the arts and especially food. If she's not at home writing or running around the city with her kids, you'll most likely find her indulging in pizza on the Lower East Side or having a cocktail at her favorite bar in Alphabet City. That said, she's still a California girl at heart and would gladly trade in her heels for a pair of flip-flops to catch a sunset on the beach.